INDIA'S
LARGEST STEAM

CAR WASH NETWORK
CAGGO provides a professional and unique steam car wash right at your doorstep. We have branches all over Kerala. Our services include Steam car wash at your doorstep, Disinfecting, Polishing, Home cleaning and Office cleaning.
Can steam "kill" Corona virus ?
CAGGO mobile Steam car wash provides eco-friendly services that too at your doorstep. CAGGO are the leaders in the Steam car wash market providing high-quality steam cleaning. This Steam Car Wash company's head office is located in Kochi. Where ever you are, CAGGO Steam car wash would come to you and provide their Steam Car Wash service to get your car sanitized and free from virus through the high-quality Steam Washing.
Conserves water
Just 5 litres of water for washing a CAR
Kills Bacteria
Dry steam helps to kill bacteria, viruses and germs
Largest Network
Have 50+ franchises all over India.
Save Your Time
Provides our service at your convenient time and place.
Save your time and effort and get the best Steam car wash Service in India at your doorstep. We use advanced and innovative technology to get your car sanitized with the steam wash. Interior or exterior, CAGGO helps to clean the car deeply with the latest steam cleaning technology available in market. With just 5 liters of water CAGGO helps to get your car smell fresh by removing all the nasty odours from the interior. Book your service CAGGO and get the best Steam Car Wash services at your Doorstep.
WE ARE INVITING
FRANCHISEES
The new concept of steam wash has the benefits of low investment, high returns and also social commitments. Our mission is to provide fast, efficient, and friendly service to our customers. They can relax and have peace of mind knowing their vehicle is treated with care and cleaned using the highest standards available in the industry. We would guide the partners with valuable information and share the experience to lead a successful business with the implementation of ongoing programs.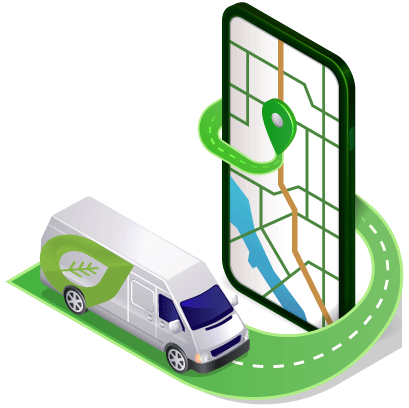 Gives highest level of hand-washing results, including wheels and hard-to-reach areas of your car.
Interior Shampooing
Transforms the interior from "It's so dirty" to "It looks brand new". Get the seats, floor mats, dashboard, door panels, etc cleansed by removing dirt, grease and sweat.
Get Safer and Eco-friendly environment by killing germs, viruses and allergens like Dust mite
Ceramic Coating
The nano-coating can protect the car from most scratches, dirt and chemical contaminants.
Polishing
will remove firmly bonded surface contaminants and subsurface paint defects, and will prepare the surface gloss for wax application.
Headlight restoration
Restore aged headlight lenses that have become discoloured or dull due to oxidation.
Sofa Shampooing
Regular shampooing is a must to maintain an attractive appearancefor sofas. Remove overtime dust and dirt.
Engine room cleaning
Engine cleaning helps to runs a little cooler because removing the gunk formed by dirt, oil and grease allows engines to run cooler
"I am a mother of 2 year old…. My car was a mess with baby food and milk..and my friend suggested CAGGO seeing my cars pathetic condition… And yesss they did a really good and impressive work… Which made me a regular customer. Keep up the standard work. All the best."
— Merin Paul
"I had a very positive experience with 5 hard-working, professional, detail-oriented cleaners from Caggo Steam Cleaning Services. Everything looks great. My kitchen and bathrooms sparkle. The floors look very good. Carpet and Sofa Looks like new"
— Ragesh Raghavan
"Jinson and another 2 guys turned up early and they did a great job. My car was very dirty and it cleaned up fantastic I also had the seats cleaned back and front. Steam technology is awesome.. Can not say enough how good a job was done, the price is great. I recommend these guys and will be using them again for sure."
— Sajeevan Anthikad
There is always a dilemma in car owners' minds that, when a low-cost car cleaning is available, then why to spend more than ten times the cost of an automatic professional car detailing? The answer is simple, an auto detailing just goes beyond surface dusting and cleaning and offers a feeling that is just like new.
Excelling and succeeding in your own business can be exciting and rewarding. Recently, a study report suggests that there is an underlying opportunity and employment in the cleaning industry as it is vastly increasing.
People often skip to clean the engine room, even though the engine deposits can lead to poor performance. Once those areas are thoroughly cleaned, it can increase the overall performance and resale value. Allowing grease to build up on the engine surfaces can lead to...